---
One day I got an email from Brian with an attachment. It was a bright-colored picture with circles. I asked him what it was and he told me he'd created the picture. It looked so sharp and clean and colorful.
Over the new few weeks, he sent more pieces. I was excited and impressed and wanted to see more. Over time he's gotten better and has moved from the abstract to more of a specific scene.
In order to create these amazing designs, artist Brian Parker tediously uses nothing but his eyes to control his computer. An eye gaze system connected to a laptop enables him to control the software to create his art.
Completely paralyzed with ALS, Brian is an inspiration in so many ways.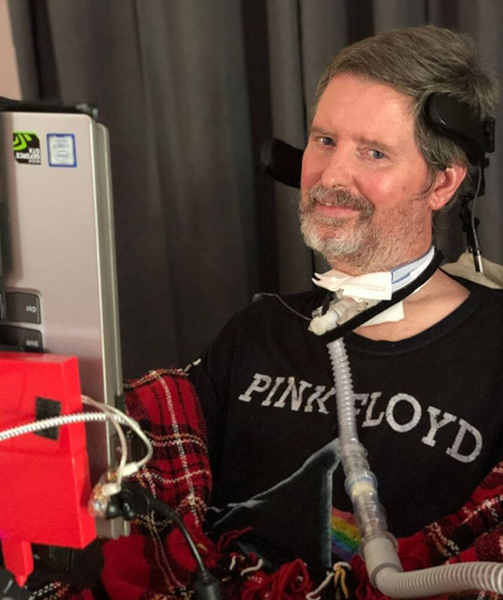 Click here to see a news piece created by 11Alive News in Atlanta. You can see Brian in action and get a sense of his spirit. For now, enjoy some of his favorite works below.
Please also visit our Etsy shop to purchase all kinds of goods with Brian's art, from tees to canvas prints, mugs, and more!